11th – 12th October 2023,
NIACE / AMIC Sustainable Composites

, Belfast, Northern Ireland

The need to decarbonise our economy and increase circularity has never been clearer and biocomposites can play a significant role in delivering both decarbonisation and circularity, through the replacement of synthetic fibres and resins.
Programme
DAY ONE – 9am through to 4.30pm and optional conference dinner in the evening.
The Drive for Sustainable Composites
Malcolm Forsyth – Composites UK & Peter Quigley – NIACE – Introduction and welcomes from Composites UK and NIACE
Mona Jesri/Tom Cox – SM8RT – Biocomposites – A new opportunity for innovation
Growing a Nature Fibre Supply Chain
Larry McGarry – Carbon Balance Network – Growing industrial hemp for a future supply chain
Heather Oldfield – Elsoms Seeds – The challenges and opportunities of growing natural fibre crops in the UK and Ireland
Panel Session, to include:

Heather Oldfield, Elsoms Seeds
Dr. Lydia Smith, Centre for High Carbon Capture Cropping – NIAB
Liam McPartland – Harrison Spinks
Nick Joyce – GRWN Group
Nick Voase – East Yorkshire Hemp
Andrew Stevenson – East of Scotland Growers
End-Sector Biocomposite Applications
Peter Quigley – AMIC Sustainable Composites (NIACE) – Early adopters of biocomposites: From 1941 to 2023
Mike Orange – Qube Buildings – Bio-SIP™ – A sustainable modular building system
Tim Pryce & Prof. Richard Stephenson – Cellexcel Ltd – Sustainable biocomposites or water resistant biocomposites
Susie Morton/Hannah Swinbourne – National Composites Centre – Industrial processing of biocomposites: Opportunities and challenges
Closing Keynote
Rajendran Muthuraj – Scott Bader – Title tbc
Ending with a tour of the NIACE Centre (AMIC, Ulster University and Spirit AeroSystems)
An optional conference dinner is being held on this evening.
---
DAY TWO – 9.30am through to 3pm
Adoption Challenges for Biocomposites
Simon Quinn – Bristol Composites Institute – Flax fibre and timber – Are bio-based composites truly more sustainable?
Josephine McIvor – Ulster University – Technology Gaps for a Natural Fibre Supply Chain
Stella Job – Grazebrook Innovation – Designing for sustainability with biocomposites: What are the key factors?
Embracing the Industrial Challenges – Interactive Workshop
Small group work in a moderated session.
Moderator: Stella Job, Grazebrook Innovation
The Ingredients for More Circular Biocomposites
Barrie Colvin  – Ru-Bix – Bio-resins used in the composites sector, showing successful industrial applications
Damian Cessario – V-Carbon Group – Net-zero for composites: Circularity for CFRP, GFRP and Biocomposites
Closing Keynote
Deepa Jose PhD – Collins Aerospace – Opportunities and challenges for biocomposites in Aircraft interiors
---
Registration
Register to network with attendees such as McLaren, Hexcel and Collins Aerospace via Eventbrite: https://biocomposites.eventbrite.co.uk
1-day delegate – CUK /NIACE member £150.00
1-day delegate non-member £310.00
2-day CUK /NIACE member £275.00
2-day non-member £535.00
1 day student rate £85.00
2 day student rate £150.00
Abstract speakers £75.00
Conference Dinner (Optional add on) £60.00
Conference Dinner
There will be a conference dinner on the evening of Day 1 – Wednesday 11th October
Dinner is optional and for ease, should be booked at time of registration, although can be booked at any time. It can be booked through the Eventbrite page.
The dinner is being held at the Whites Tavern, the oldest pub in Belfast serving great food and drink and possibly some live music. Places are limited, so early booking is essential.
Exhibitors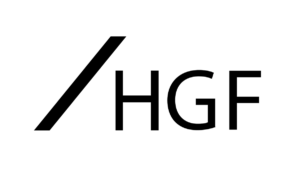 Sponsorship
Sponsorship options are available at this event in the form of:
Table top exhibition stands
Overall event sponsor
Conference Dinner sponsor