*Members only event – BOOKINGS CLOSED*
2nd May 2023, Terrace Pavilion, Houses of Parliament (2pm – 4pm)
Composites UK is hosting a parliamentary reception on the 2nd May 2023 to highlight how the composites sector can bring together world leading science, engineering and innovation skills which are fundamental to achieving the UK's transformation to a low carbon future and, along the way, creating thousands of new skilled jobs.
Our composites industry is a Strategic National Asset, years in the making, that holds the key to how our powerhouse industries – aerospace, automotive, defence, energy, and infrastructure – decarbonise and remain globally competitive.
Composites UK members are encouraged to attend and help with communicating to all of the political parties the importance of supporting the UK's Composites Sector which contributes £10.72 Billion to the UK economy and provides 47,500 high value jobs.
The event is kindly sponsored by Giles Watling MP and is taking place in the Terrace Pavilion at the Houses of Parliament. We expect many politicians and government representatives to attend. Nearer the time, we will send out a detailed agenda, at which point, we would be very grateful if you were to invite your local MP.
Registration
Registration for this event is now closed. Due to security reasons we cannot accept any more attendees, nor can we change any delegate names.
Please remember your ticket on the day or entry may be denied.
Entry is via entrance number 5, Portcullis House. Directions and a map can be found here.
Invite Your MP
Here is a template letter for you to send to your constituency MP, inviting them to the Parliamentary Reception – for those members that have not yet had the opportunity to do so. Simply fill in the blanks, add to your company letterhead and email to your local constituency office.
If you are unsure of who your constituency MP is, you can find them here.
Headline Partners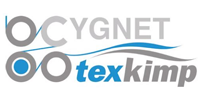 Partners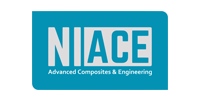 Supporters