19th July 2023, Spirit AeroSystems, Prestwick, Scotland
Good tooling for composites is intertwined with process selection and is critical to manufacturing repeatable and accurate parts. This event showcases new and innovative composite tooling methods and techniques, backed up with relevant case studies.
We are pleased to announce that this event will take place at Spirit AeroSystems' UK base in Prestwick, Scotland, where delegates will have the chance to tour the facilities and meet representatives from the company.
Speakers
This event will run from 9.15am through to 16.30pm, followed by a tour of Spirit AeroSystems.
Keynotes
Scott McLarty, Senior Vice President Airbus & Business Jet Programs/Jahan Zabe Ali, Director of Research & Technology Europe – Spirit AeroSystems
Norman Green, Senior Technologist – ATI
Stella Job, Sustainable Innovation Consultant – Grazebrook Innovation
Training
The Right Tool for the Right Job (RTM & infusion)
Tim Searle & Richard Bland, Composite Integration
PrePreg
Long Out Life Prepreg Tooling Materials for Autoclave and Oven Curing
Dominic Hopwood, Business Development Manager, SHD Composites
Title TBC: Cost-efficient composite tooling
Simon Green – Sales Director, Haydale Composite Solutions
Q.Tool Prepreg Tooling Technology – A New Approach to Carbon Tool Manufacture
Vincent Fawcett, Sales Manager, PRF Composite Materials & Linden Normanton, Technical Sales Director, Piran Advanced Composites

Composite Tooling Enabling Current Thermoset Composite Manufacturing
Martin Gouldthorpe, Sales Manager, Toray Advanced Composites
Other Materials
Biopolymer-Based Tooling Boards
Barrie Colvin, Technical Director, Ru-Bix Tooling Board
Cast Invar® Tooling
Joe Mannion, Business Development Consultant, Waukesha Foundry
Processes
Blow-Molded Mandrels for the Production of One-Piece Hollow Profiles with Undercuts
Fabian Neumann, Dipl.-Ing, DLR (German Aerospace Center)
Innovative Tooling Systems for the Industrialization of Composite Component Manufacturing (Closed Mould)
David Kampenhuber, Leiter Business Development, Alpex Technologies GmbH
Event Sponsors

Exhibitors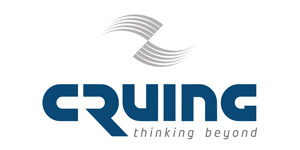 Sponsorship and exhibitor opportunities
Sponsorship and table-top exhibitor opportunities are available at this event.
Click here to download more information, and send any questions to events@compositesuk.co.uk.
Registration
Composites UK members: £150 + VAT. Please click here to check your company is a current member of Composites UK before booking.
Booking more than one place? If you're a member company purchasing two or more delegate places you're eligible for a further discount of 10%. Please email events@compositeusk.co.uk for the promo code.
Non-members: £310 + VAT
Students: £75 + VAT (please book using your university email address to validate this)
Speakers: £50 + VAT
You can book via Eventbrite, here.
Places are non-refundable but can be transferred to a colleague should you no longer be able to attend (but please let us know at events@compositesuk.co.uk). Joining information is sent around one week before the event so please reserve the space in your calendar after you book.